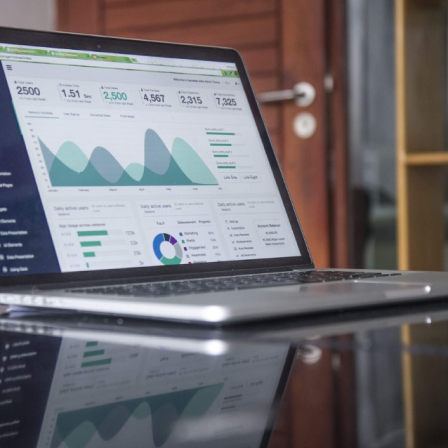 CAREERS
IT SALES
THE ROLE YOU WILL HAVE
As an IT sales professional, you'll usually work with commercial clients, finding the right technological hardware and software products to suit theirr business needs.
RESPONSIBILITIES THAT YOU WILL HAVE
Speak to customers, either face to face or over the phone;

Gain an understand customers' diverse and specific business needs and apply product knowledge to meet them;
Ensure quality of service by developing a thorough and detailed knowledge of technical specifications and other features of employers' systems and processes, and then documenting them;
C

arry out cold-calling in order to create interest in products and services, generate new business leads and arrange meetings;

Identify and develop new business through networking and follow-up courtesy calls;
Prepare and deliver presentations and demonstrations of software to customers;
M

arket and promote a portfolio of products by writing and designing sales literature and attending industry events;

Maintain awareness and keep abreast of constantly changing software and hardware systems and peripherals (e.g. keyboard and mouse);
Develop effective sales plans using sales methodology;
Advise on software features and how they can be applied to assist in a variety of contexts;
Meet sales targets set by managers and contribute to team targets;
Network with existing customers in order to maintain links and promote additional products and upgrades;
Handle hardware or software problems and faults, referring to specialist technical colleagues where appropriate;
R

espond to tender documents, proposals, reports, etc;

Manage workload in order to organize and prioritize daily and weekly goals;
Contribute to team or progress meetings to update and inform colleagues;
Performing other duties when needed.
KEY SKILLS THAT YOU NEED
B

achelor's degree in business administration, IT, marketing, communications, or a related field;

2-5 years of experience in sales;

Strong knowledge of various marketing and analytics tools such as Marketo, Google Analytics, CRM systems (e.g. Salesforce), and content management systems;

E

xcellent analytical skills and a knack for data analysis;

Strong written and verbal communication skills in English and Romanian.
BENEFITS
Performance bonus;
Holiday bonuses;
Meal vouchers;
Option to work out of office/hybrid;
Extra days off;
Flexible working hours;
Discounts at company partners;
Medlife Business medical services subscription;
Team-building activities;
Specialized training sessions;
Personal development courses;
Support for internal professional conversion;
Laptop;
Ergonomic desks/chairs;
Coffee/tea/snacks at the office;
Company events/parties.