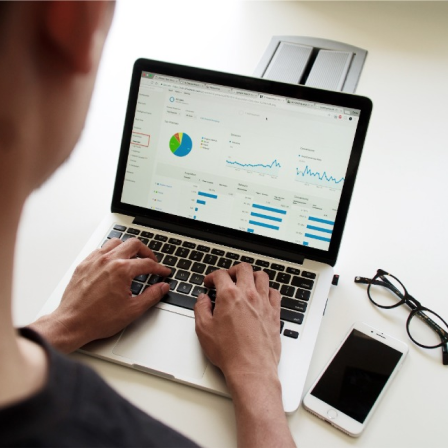 CAREERS
IT SALES MANAGER
THE ROLE YOU WILL HAVE
As an IT sales manager, you'll work with the sales team to expand market share and increase sales.
RESPONSIBILITIES THAT YOU WILL HAVE
Analyze the different markets in the region and develop and implement a sales and marketing strategy;

Manage the sales process from prospecting, negotiation, and through to contract closure;

Develop and maintain new customers, create a sales strategy, and ensure the achievement of sales targets;

Network with existing customers to maintain links and promote additional products and upgrades;
Utilize specific tools dedicated to sales activities;
Manage your workload to organize and prioritize daily and weekly goals;
Develop, manage, and strengthen professional relationships with customers, partners, government authorities, and other stakeholders;
Set up and implement sales plans for growth and effectively communicate the value proposition through proposals and presentations;
Understand the markets and trends, attend industry conferences, and network;
Contribute to team or progress meetings to update and inform colleagues;
Have good knowledge of Romanian legislation for public procurement, as well as general legislation for investments, engineering, etc.
KEY SKILLS THAT YOU NEED
B

achelor's degree in business administration, IT, marketing, communications, or a related field;

At least 5 years of experience in sales;

Strong knowledge of various marketing and analytics tools such as Marketo, Google Analytics, CRM systems (e.g. Salesforce), and content management systems;

Be a team player, unafraid to propose innovative solutions, and possess strong negotiation skills;
Be an excellent communicator with strong listening, negotiation, and presentation skills;

Have e

xcellent analytical skills and a knack for data analysis;

Strong written and verbal communication skills in English and Romanian.
BENEFITS
Performance bonus;
Holiday bonuses;
Meal vouchers;
Option to work out of office/hybrid;
Extra days off;
Flexible working hours;
Discounts at company partners;
Medlife Business medical services subscription;
Team-building activities;
Specialized training sessions;
Personal development courses;
Support for internal professional conversion;
Laptop;
Ergonomic desks/chairs;
Coffee/tea/snacks at the office;
Company events/parties.