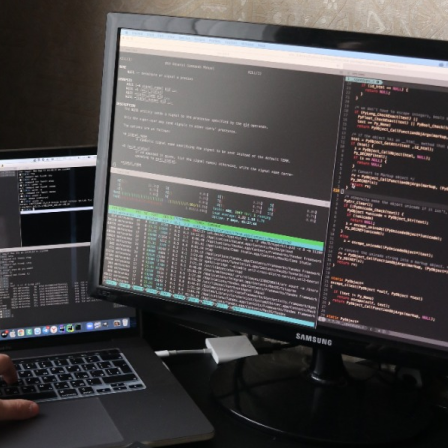 CAREERS
DEVOPS ENGINEER
THE ROLE YOU WILL HAVE
As a DevOps engineer, you will be primarily responsible for ensuring the smooth operation of a company's IT infrastructure.
KEY SKILLS THAT YOU NEED
1. Linux Skills
Understanding multiple distributions (CentOS, Debian) is beneficial, along with comprehension of how basic Linux package managers work, such as apt and rpm for installing application packages;

Proficiency in building, compiling, checking, and installing apps without package managers;

Mastery of bash scripting to automate and simplify repetitive tasks;

Knowledge of using cron jobs to automate tasks using commands or bash scripts;

Understanding how systems works, including the ability to create/modify services;

Competence in logging and the ability to detect issues in log files to troubleshoot them

;
Develop, manage, and strengthen professional relationships with customers, partners, government authorities, and other stakeholders;
Set up and implement sales plans for growth and effectively communicate the value proposition through proposals and presentations;
Understand the markets and trends, attend industry conferences, and network;

Familiarity with Ansible automation and scripting is a plus;

Basic knowledge of iptables is a plus.
2. Virtualization Skills
Understanding the principles of virtualization, virtual machines, virtual networks, and security groups (access lists);

Knowledge of at least one Linux virtualization environment (VMware, Openstack, OpenNebula, KVM);

Proficiency in terraform scripts is a plus.
3. Containerization Skills
Understanding how Docker works, including knowledge of Dockerfile functionality, tagging, pushing, building, running, and cleanup;

Familiarity with Docker Compose and basic commands;

Ability to read Docker logs to identify and resolve issues;

Being familiar with Kubernetes is a plus.
4. Database Skills
Knowledge of various database types (SQL and Non-SQL);

Proficiency in basic commands for MySQL, MongoDB, and Redis, such as creating, dropping, checking databases, tables, collections, and variables;

Knowledge of database clustering is a plus;

Being familiar with Kubernetes is a plus.
5. Logging/Monitoring tools Skills
Familiarity with one of the following logging tools is a plus (NewRelic, Elasticsearch Kibana, Prometheus, Grafana, Zabbix).
6. Source code management Skills
Familiarity with GitHub or Gitlab;

Proficiency in Git functionality, including cloning, pulling, committing, pushing, rebasing, and more;

Knowledge of Gitlab CI/CD is a plus;

Knowledge of Jenkins is a plus.
7. Physical infrastructure and networking Skills
Knowledge of the HP iLO interface is a plus;

Knowledge of the DELL iDRAC interface is a plus;

Familiarity with Mikrotik routers is a plus;

Understanding of basic networking operations, including VLANs, ACLs, masquerading, static routing, and more.
BENEFITS
Performance bonus;
Holiday bonuses;
Meal vouchers;
Option to work out of office/hybrid;
Extra days off;
Flexible working hours;
Discounts at company partners;
Medlife Business medical services subscription;
Team-building activities;
Specialized training sessions;
Personal development courses;
Support for internal professional conversion;
Laptop;
Ergonomic desks/chairs;
Coffee/tea/snacks at the office;
Company events/parties.