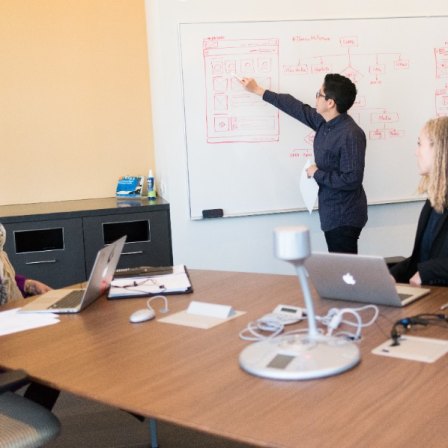 CAREERS
IT COORDINATOR
THE ROLE YOU WILL HAVE
To ensure support and guidance for entry level employees, increase their knowledge and competence by designing and delivering training courses in information technology.
WHAT WILL YOU DO?
identify the training needs in the organization;
teach IT to students (practice) and entry staff to use various computer languages and specialist applications;
plan, prepare and research lessons;
prepare teaching materials or select the appropriate training programs for delivering;
assess students' work and provide feedback for learning progress and direction;
KEY SKILLS THAT YOU NEED
self-learning and personal development skills;
excellent oral and written communication skills;
well-developed interpersonal and facilitation skills;
self confidence in training and presentation delivery;
technical and analytical skills;
administrative skills;
the ability to motivate others;
a patient and friendly approach to teaching.
EXPECTED COMPETENCES
computing, computer science, IT, software and engineering qualifications;
previous relevant computing, software or training experience;
teaching and training qualifications;
IT professional skills – covering technical training in Java Script, NodeJS, product design, data feed manipulation, testing, design patterns, IDE, PHP, Python, process skills, applications, and the various IT specializations, including firewalls and anti-virus packages.
BENEFITS
Performance bonus;
Holiday bonuses;
Meal vouchers;
Option to work out of office/hybrid;
Extra days off;
Flexible working hours;
Discounts at company partners;
Medlife Business medical services subscription;
Team-building activities;
Specialized training sessions;
Personal development courses;
Support for internal professional conversion;
Laptop;
Ergonomic desks/chairs;
Coffee/tea/snacks at the office;
Company events/parties.