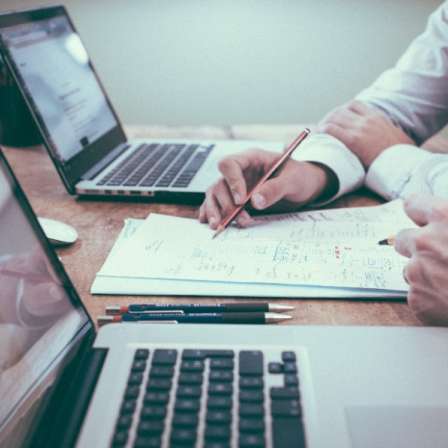 CAREERS
PROJECT MANAGER
THE ROLE YOU WILL HAVE
The Project Manager manages key client projects. Project management responsibilities include: on time coordination and completion of projects within budget and within scope. Oversee all aspects of projects. Set deadlines, assign responsibilities and monitor and summarize progress of the project. Prepare reports for upper management regarding the status of the project.
WHAT WILL YOU DO?
Coordinate internal resources and third parties/vendors for the flawless execution of projects;
Ensure that all projects are delivered on-time, within scope and within budget;
Assist in the definition of project scope and objectives, involving all relevant stakeholders and ensuring technical feasibility;
Ensure resource availability and allocation;
Develop a detailed project plan to monitor and track progress;
Manage the relationship with the client and all stakeholders;
Perform risk management to minimize project risks;
Establish and maintain relationships with third parties/vendors;
Create and maintain comprehensive project documentation;
Meet with clients to take detailed ordering briefs and clarify specific requirements of each project;
Delegate project tasks based on junior staff members' individual strengths, skill sets and experience levels;
Track project performance, specifically to analyze the successful completion of short and long-term goals;
Meet budgetary objectives and make adjustments to project constraints based on financial analysis;
Use and continually develop leadership skills;
Attend conferences and training as required to maintain proficiency;
Perform other related duties as assigned;
Develop spreadsheets, diagrams and process maps to document needs.
KEY SKILLS THAT YOU NEED
Proficient in English;
Very good communication skills;
Good knowledge of the software development process – set proper expectations in terms of scope, duration and effort with the client according the team's capacity;
Facilitate team communication between all roles;
Facilitate the communication with all the other teams;
Take responsibility for the features and deliver them on-time, within scope and budget.
REQUIREMENTS
Proven working experience in project management;
Excellent client-facing and internal communication skills;
Solid organizational skills including attention to detail and multitasking skills;
Strong working knowledge of Microsoft Office;
Project Management Professional (PMP) / PRINCE II certification is a plus;
Bachelor's Degree in appropriate field of study or equivalent work experience.
BENEFITS
Performance bonus;
Holiday bonuses;
Meal vouchers;
Option to work out of office/hybrid;
Extra days off;
Flexible working hours;
Discounts at company partners;
Medlife Business medical services subscription;
Team-building activities;
Specialized training sessions;
Personal development courses;
Support for internal professional conversion;
Laptop;
Ergonomic desks/chairs;
Coffee/tea/snacks at the office;
Company events/parties.