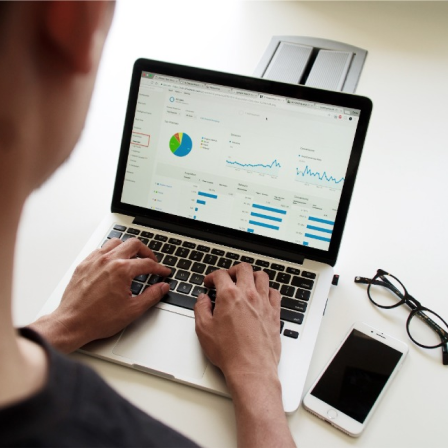 CAREERS
SPECIALIST MARKETING
THE ROLE YOU WILL HAVE
Marketing specialists help develop, execute, and monitor marketing programs across a variety of channels. Their work includes researching the market, analyzing trends to help define the organization's marketing strategy, and providing advice as to how to best reach the target market.
RESPONSIBILITIES THAT YOU WILL HAVE
Developing, implementing, and tracking marketing programs such as email, social media, or digital campaigns, and events;
Collaborate with other internal teams (e.g. product and sales) to develop and monitor strategic marketing initiatives;
Analyzing and reporting on the performance and efficiency of campaigns;
Conducting market research and analyzing trends to identify new marketing opportunities;
Developing and creating marketing materials, such as sales and product collateral, and ensuring brand guidelines are met;
Writing, proofreading, and editing creative and technical content across different mediums;
Working with external agencies and vendors to execute marketing programs;
Conducting market research to establish customer trends and habits;
Building and maintaining relationships with new and existing customers through prospecting and networking;
Creating marketing materials for our website and other marketing platforms;
Assisting with the analyses of marketing data, including campaign results, conversion rates, and online traffic in order to improve future marketing strategies and campaigns;
Performing other duties when needed.
KEY SKILLS THAT YOU NEED
Bachelor's degree in business administration, marketing, communications, or a related field;
2-5 years of experience in marketing;
Strong knowledge of various marketing and analytics tools such as Marketo, Google Analytics, CRM systems (e.g. Salesforce), and content management systems;
Excellent analytical skills and a knack for data analysis;
Strong written and verbal communication skills;
Skilled in writing and editing content with an attention to detail.
BENEFITS
Performance bonus;
Holiday bonuses;
Meal vouchers;
Option to work out of office/hybrid;
Extra days off;
Flexible working hours;
Discounts at company partners;
Medlife Business medical services subscription;
Team-building activities;
Specialized training sessions;
Personal development courses;
Support for internal professional conversion;
Laptop;
Ergonomic desks/chairs;
Coffee/tea/snacks at the office;
Company events/parties.